THE SALAD THAT ACTUALLY TASTES GOOD
I used to really hate eating salads.
Why? Well before I knew what I was doing... it tasted like grass and had no flavor. 
I was doing it all wrong. 
In order to make a great tasting salad... you have to have QUALITY, FRESH ingredients and layer flavors base by base.
Here's my trick. Mix both argula and spinach together for a great tasting leafy base (Lightly sprinkle with s + p. )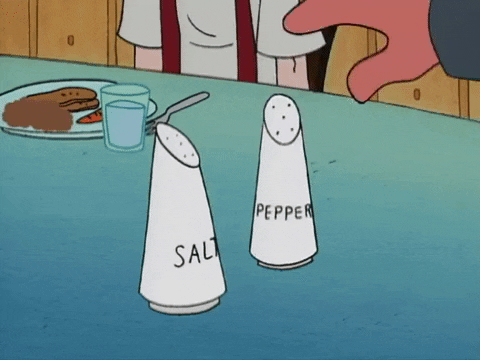 Add a turkey patty, steak or chicken (Season this generously with Adobo seasoning !) 
Slice up some bell peppers and cucumbers (lightly sprinkle with s+p).
Add cheese of choice. (I have mozzarella featured in this picture)
That's it!! 
The layers of seasoning bring life to the salad before even adding dressing to it!! So yummy!
(Yes, a salad can be yummy!)
Enjoy!
Ingredients: 
Arugula 
Spinach
Bell Peppers
Cucumbers 
Adobo
Salt
Pepper
Meat of Choice (chicken / steak)
Cheese of choice
Please reload